WHAT IS MARWADI FINANCIAL SERVICES ENTREPREURSHIP PROGRAM?
It's a program to help you fast track and advance your career move. This program will not only give you an opportunity to earn but will also help you gain confidence and become an independent entrepreneur. With Marwadi Financial Services you can be your own boss and work as per your ease. We also help you develop and use your skills to your full potential. All this whilst retaining the benefits of a full-time job for the first six months.
OPPORTUNITIES
Guaranteed salary with attractive commission
Leverage on Marwadi Financial Services legacy and market presence since 1992.
Establish your independent service with 0 investment
Avail our world class research & advisory services.
Avail all employee benefits
Get rewards and recognition
Flexible working hours
Avail of Marwadi Financial Services existing infrastructure.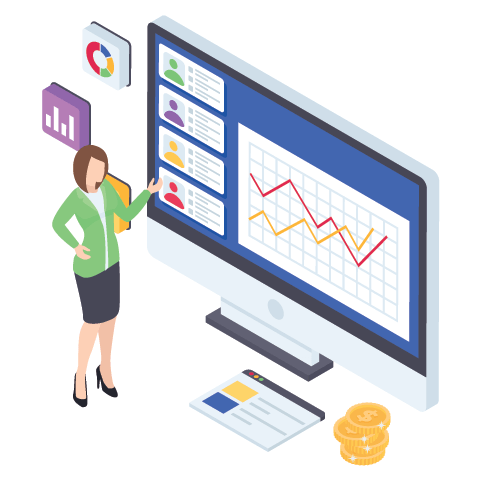 Frequently Asked Questions
Who can enrol in Marwadi Financial Services entrepreneurship program?

To enrol in this program, you should meet the following minimum eligibility criteria:
✅ Should be a BFSI employee with over five years of experience.
✅ Age should be above 30 years.
✅ Should have completed Bachelor's degree or higher.

Can I do this while working on another job?

No, this is not an opportunity to be explored on the side. It needs to be worked upon with complete dedication to get good results. Hence, you cannot enrol for this while working on another job elsewhere.

How is this better than doing a full-time job?

If you are someone who feels you are being underpaid or undervalued at your current job, this might be the right opportunity for you. Having the opportunity to build your own client base helps create a steady flow of income that corresponds directly to your maximum earning potential. This is primarily an opportunity for those seeking financial independence. The ones who thrive in independent environments, prefer it over working on targets and deadlines while working under a reporting manager.

What are the basic requirements?

The basic requirements for this opportunity include having the potential to build own business over a period of time and the ability to acquire new customers on an ongoing basis.

What is the maximum earning potential?

The earning potential is unlimited and corresponds directly to your maximum earning potential.
The more business you can bring, the more earnings will you take home. It is as simple as that.

How long can I be associated with this?

For the first nine months, post which you will get an option to either become an Associate Partner or drop off.

What are the terms and conditions?

First six months 0% revenue sharing with a fixed basic salary being provided.
For months 7,8, and 9, there will be 50% revenue sharing. After completing nine months, you will get the option to become an Associate Partner, which will lead to a 30% revenue sharing model.

What is the process to apply, and how many days will it take?

What is the minimum salary that I will get?

For how many months will I get the salary?

What happens after my salary is stopped?

By this time, you should've already spent six months trying to build your own clientele. After six months, you will transition from a fixed basic salary to a variable earnings model with revenue sharing.
REQUIRMENTS

✅ Potential to build own business over a period of time.
✅ Ability to acquire new customers on an ongoing basis.
ELIGIBILITY

✅ BFSI employee with over 5 years of experience.
✅ Age above 30 years.
✅ Qualification: Graduate or above.